Midwest Mozart Festival - In Partnership With The Sanfilippo Foundation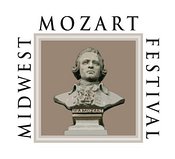 Midwest Mozart Festival Concert - July 30, 2017
For the last three years, the Sanfilippo Foundation has hosted this exceptionally talented Orchestra to rave reviews from attendees. We are proud to bring them back for a July 30th, Sunday afternoon Mozart performance in our intimate theater.
Doors open at 1:30 pm for touring, with the concert at 3:00 pm in the Sanfilippo Theater, followed by a visit to the Carousel Pavilion for a ride on the 1890 Eden Palais Carousel and more.
The Midwest Mozart Festival is a 3 concert series, the first on July 30 at the Sanfilippo Estate in Barrington Hills, IL, and the remaining two (Aug. 6 & 13) at the Opera House in Woodstock, IL.
PROGRAM:
Serenata Notturna, K 239 - W.A. Mozart
Dissonant Quartet, K 465 - W.A. Mozart
Adagio and Fugue, K 546 - W.A. Mozart
Eine Kleine Nachtmusik, K 525 - W.A. Mozart
Individual Tickets: $50 each. For group rates of 40 or more guests, call the Foundation Director at 847-691-7425.
Tour the Sanfilippo Collection for up to 90 minutes and then hear the finest of classical Mozart music from one of Illinois' treasured Orchestras.

Purchase your tickets today:
TICKETS WILL NOT BE AVAILABLE AT THE DOOR. PRE-ORDERS ONLY
Please Note - After purchase, you will receive 2 emails. The first will be your PayPal receipt, the second will arrive within 7 days of purchase and will serve as your ticket along with a map to the Sanfilippo Estate.