Upcoming Events at The Sanfilippo Foundation
Events, News and Tour Opportunities

September 18 - Resources for Community Living "Open Hearts & Home." House touring & Wurlitzer Concert
Featuring Organist Jelani Eddington from 2pm - 5 pm, with an opportunity to tour the house at your own pace before the concert begins. Resources for Community Living (RCL) provides housing and support services to Special Needs adults in the North and Northwest Chicago Suburbs. Come on out to hear Mr. Eddington's famous version of "Star Wars Medley" and more.
For tickets, including a special behind-the-scenes tour, visit the RCL Ticket Site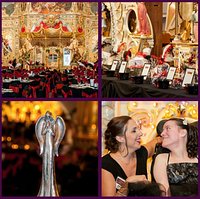 September 24 - Little Angels "A Silver Screen Soiree" Gala
Please join us for the 7th Annual Angel Songs Gala - a night filled with gourmet food, cocktails, entertainment and most importantly, real and meaningful opportunities to help some very deserving children and young adults.
House touring will be from 5 pm - 6:30 pm, followed by the concert.
This event regularly sells out, so purchase early!
For more information and to purchase tickets for the Gala, visit the Little Angels Ticket Site.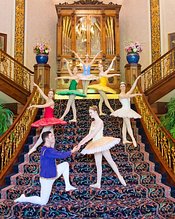 October 1 - Berkshire Ballet Theater 20th Anniversary Ball
Let Cinderella with her glass pointe shoe and her fairytale friends, danced by the talented members of the Berkshire Ballet Theatre, take you on a magical journey. Along the way enjoy a silent and live auction filled with bippities, boppities and boos, tours of the fabulous estate guided by your very own fairy godmother.
Who needs a pumpkin carriage when you can have a magical carousel ride, dinner, and dancing?
Visit the Berkshire Ballet Theater Ticket Website for more information and to purchase tickets.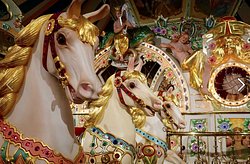 October 8 - Michael Joseph Foundation's "An Enchanted Evening"
House Collection touring, cocktails, auctions, raffles, dinner, and entertainment (carousel ride, too!). This charity is 100% volunteer run, and partners with several key organizations in the area to assist children and families, the homeless, and more.
Visit the Michael Joseph Foundation website to join these great, caring folks at An Enchanted Evening.

October 15 - Barrington Youth Dance Ensemble "Fire & Ice Gala
Join Barrington's Premier Youth Dance Ensemble for an evening of House & Collection Touring, cocktails, dinner, auctions, and Fire & Ice theme dancing by BYDE members. Proceeds assist in BYDE's annual production of The Nutcracker, an iconic part of Barrington culture. More than 100 kids participate in the Nutcracker, so come on out and support them.
Join us for a Fire & Ice Evening of Fun by visiting the Barrington Youth Dance Ensemble website.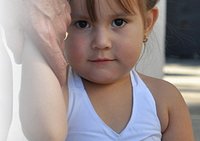 October 22 - Arden Shore - "An Evening of Elegance" Gala
Come on out for An Evening of Elegance, Arden Shore's Annual Gala, featuring One Swinging Night. Join "Frank, Sammy, and Dean" in a brilliant reenactment of the "Summit," when the Rat Pack was in the prime of their careers. House Touring, auctions, raffles, dinner, carousel rides, and live entertainment. All this and you're helping rebuild children's lives, too.
Visit the Arden Shore Ticket Website for YOUR Evening of Elegance.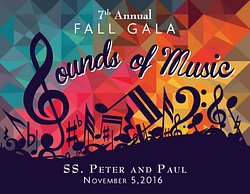 November 5 - Saints Peter & Paul Catholic School Fall Gala - Sounds of Music
7th Annual Fall Gala for Saints Peter & Paul School. Come on out to support this wonderful local school in Cary which consistently produces some of the finest young adults and citizens around. (I ought to know, I'm a 1975 Graduate of SS Peter & Paul School!).
Enjoy touring the House & Collection, auctions, raffles, dinner, and more! ** On a personal note, we recently gave a special tour to the 7th graders (now 8th graders) at Saints Peter & Paul. The students were engaging, with interesting questions, and every single student took the time to write a personal note to the Sanfilippo family for the experience.
Join us for The Sounds of Music Gala.
SUMMER 2016 CONCERT SERIES TICKET SALES ARE STILL AVAILABLE.
Visit our Summer Concert Series page for the full line up and to purchase tickets.
SAVE THE DATES:
October 29 - Annual Sanfilippo Foundation Halloween Silent Film Gala
December 9, 10, & 11 - Sanfilippo Foundation Annual Christmas Concerts
Return to this webpage often for an update of our events open to the public. You can also join our E-Newsletter List (below) and be among the first to receive notice of all our events, and how to obtain tickets.
---
Visiting the Sanfilippo Estate
The Sanfilippo Estate is a private residence not open to the general public except through pre-arranged charity events and pre-arranged group tours of 40 or more guests, and a limited number of corporate events. Interested groups may contact the Foundation Director by email: director@sanfilippofoundation.org for more information. We do not offer the Estate for weddings, wedding related activities, nor children's parties.
Special Events (concerts, gala fundraisers) can be arranged for Charity Organizations and Corporate Groups. Email the Sanfilippo Foundation Director: director@sanfilippofoundation.org. Please include a contact phone number.
Tour Groups: 3-Hour, Docent-Guided Tours of the Sanfilippo Collection are available for groups of 40 or more. Send an email to: info@sanfilippofoundation.org. Please include the name of your group and a contact phone number.
Individuals looking to visit the Estate are encouraged to find a group (such as your local libraries, park districts, senior centers, etc.) who can put together the required minimum for one of our 3-hour Docent-Guided Tours and then have the organization contact the Foundation Director; or you can visit one of the websites of the charities holding events at the Estate (links provided) and obtain tickets to an event listed; or you can attend a Sanfilippo Foundation event -- all are updated regularly on this website. We also encourage individuals to sign up for our E-Newsletter. On occasion, we offer individual tickets to a guided tour to our E-Newsletter subscribers. Our preference for initial contact is by email.
Join our mailing list:
Please be assured that we never sell or exchange email addresses, this is for the Sanfilippo Foundation use ONLY.