Upcoming Events at The Sanfilippo Foundation
Events, News and Tour Opportunities
PLEASE READ THIS IMPORTANT INFORMATION: All tours and events, beginning April 1, 2022, will be Vaccination and Mask OPTIONAL, but encouraged. We do ask any guest who is not feeling well the day of the tour to not attend, and we will refund your ticket, and/or make every effort to add you to a future tour. It is our intention to provide the safest environment for all guests, and we thank you for your cooperation. Protocols subject to any change from the Illinois Department of Health and the Illinois Governor's Office.
---
Beautiful Things With Wings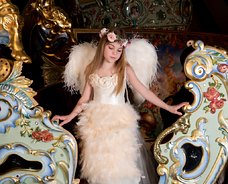 Our partnership with Light Drawn Studios and WINGS (Women in Need Growing Stronger), and an opportunity to be photographed on the 1890 Eden Palais Carousel Light Drawn Studios of Barrington will be back at The Eden Palais Carousel June 15 - 17th photographing children on our grand carousel and Victorian Train. Make your appointment today! This year Miss April Graves and her team of cherubs are offering 2 different types of sessions...Angels on the carousel complete with gowns, floral crowns and and feathered wings OR Mary Poppins inspired carousel portraits. And for your little guys, portraits on our Victorian Train engine. This exclusive opportunity is a dream come true with heirloom portraits for your family to treasure for generations to come, and inclusion in the 2023 Beautiful Things With Wings Calendar, proceeds benefiting WINGS Programs.
Award winning portrait artist, April Graves, is the only photographer in the world with exclusive access to photograph portraits on our carousel. Your $100 session fee will be donated to WINGS Program. WINGS gives refuge to women and children who are victims of domestic violence. Light Drawn Studios with the help from The Sanfilippo Foundation has raised over $600,000 for WINGS Programs since 2010.
For more information contact the studio at 224-655-7801 or visit www.lightdrawnstudios.com.
---
May 21, 2022 - Home of the Sparrow's 35th Anniversary Grand Gala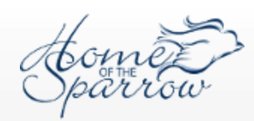 Here's a great opportunity to attend a formal, elegant fund raising event for one of our long-time charity partners, who has done so much for women and children in need for 35 years now.
Guests attending the event will be welcome to explore the estate's magnificence through a self-guided tour of the mansion and collections, with docents demonstrating music machines and more. Tickets include a cocktail hour, an open bar, and an exquisite dinner during a short program featuring women and their stories who are beneficiaries of your support. The evening will end with a unique fundraising carousal race. *Black tie preferred*
Click here for information and tickets to Home of the Sparrow Gala
---
Docent Guided Tour - June 2, 7, 8, 21, 22, 2022
We get many requests for individual tickets for one of our 3-hour Docent-Guided Tours of the Collection. This tour includes 2 hours in the Sanfilippo Residence and one hour in the Carousel Pavilion with the Foundation Director as your tour guide.
Cost is $30 per guest. Limited tickets available; first come, first served. Tickets only available through The Sanfilippo Foundation Website. Come hear the story of the family and Collection, demonstrations of a variety of music machines, a mini-concert on the Mighty Wurlitzer and a the history of the items in the Carousel Pavilion. There's a reason many folks have taken this tour more than a few times! It's educational and highly entertaining.
After purchase, you will receive a confirmation email from Paypal, our credit card processor, as your receipt. We will send you a second email within a day with your ticket(s) and details to attend. We highly encourage carpooling if attending with family and friends.
Purchase your tickets today:
6/2/22 at 9:30 am:
6/7/22 at 1:30 pm:
6/8/22 at 1:30 pm:
6/21/22 at 1:30 pm:
6/22/22 at 9:30 am:
---
Advanced Guided Tour - May 25 and June 28, 2022
This 3-hour guided tour would be for those who have previously taken the regular subscriber tour and were looking to delve further into the variety of automatic music instrument in the Collection. This 3-hour Advanced Tour will be limited in guest numbers so that participants can have a closer, more intimate look at the interesting features of the music machines, and explore pieces not often shown on our regular tour. It would also include a visit inside the Theater Organ pipe chambers (you must be able to walk up 4 flights of stairs unassisted to see the pipe chambers), as well as a visit to the Carousel Pavilion.
Cost is $45 per guest. Limited tickets available; first come, first served. Tickets only available through The Sanfilippo Foundation Website.
After purchase, you will receive a confirmation email from Paypal, our credit card processor, as your receipt. We will send you a second email within a day with your ticket(s) and details to attend. We highly encourage carpooling if attending with family and friends.
Purchase your tickets today:
5/25/22 at 1:30 pm:
6/28/22 at 1:30 pm:
---
June 18, 2022 - Sanfilippo Summer Wurlitzer Concert, featuring Dave Wickerham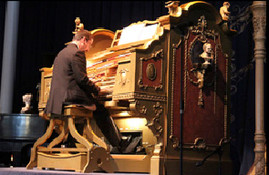 Come out to hear the great songs from the greatest movies performed on the Mighty Sanfilippo Wurlitzer. "Million Dollar Movie Themes" a salute to the favorite Hollywood GREATS!!.... popular movie music from the past 80 years by composers Henry Mancini, John Williams, Jerry Goldsmith, Alan Menken, Vangelis, James Horner and more! Touring of the Estate from 6:30 pm - 7:45 pm, concert 7:45 pm - 9:15, Carousel visit 9:15 - 10 pm.
Tickets are $45 each. Buy yours today:
---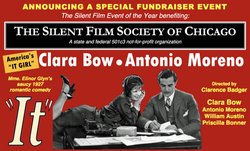 June 25, 2022 - Chicago Silent Film Society - Touring and Silent Movie at the Sanfilippo Estate, with live Wurlitzer Theater Organ accompaniment.
Special Guests: Organist Jay Warren, and film historian, Dr. Annette Bochenek. The romantic comedy, "IT" starring Clara Bow.
Jay Warren - Chicago's foremost photoplay organist - brings all the color, excitement, and glamour of the silent film era back to life with his original scores for the silver screen. As a regularly featured organist for The Silent Film Society of Chicago, he has accompanied most of the great silent films throughout his career with his famous rousing style.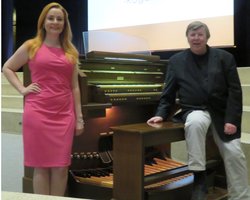 Dr. Annette Bochenek is an archivist, film historian, professor, and an avid scholar of Hollywood's Golden Age. She manages the "Hometowns to Hollywood" blog, in which she profiles her trips to the hometowns of classic Hollywood stars. She also hosts a film series by the same name. She has been featured on Turner Classic Movies. A regular columnist for Turner Classic Movies, Classic Movie Hub and Silent Film Quarterly, her articles have also appeared in Nostalgia Digest, The Dark Pages Film Noir Newsletter, and Chicago Art Deco Society Magazine.
Tickets are $65 each and include up to 90-minutes of house touring, Introduction by Dr. Bochenek, Silent Movie with live accompaniment by Jay Warren, visit to the Carousel Pavilion for a catered reception and a ride on the Eden Palais Carousel. Please purchase early as we expect a sell-out, no tickets will be available at the door.
Buy Your Tickets Today:
---
July 9, 2022 - The Magic Mansion, Family Wurltizer Concert and Lunch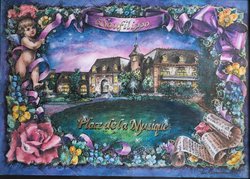 For the first time, we are holding a children-friendly Wurlitzer Concert featuring music from your favorite, kid-friendly musicals and movies. (Come dressed as your favorite prince or princess, storm-trooper, or favorite cartoon character.
Organist Zach Frame will "Let it Go" on the Wurlitzer for a fun hour, followed by guests visiting the carousel pavilion for hot dogs, chips and soda, and a ride on the carousel.
Doors open for touring at 1 pm, concert from 2 pm - 3 pm, with the Carousel Pavilion open from 3 - 4 pm. Family friendly pricing. Adults: $25, Children under 17 - $12.50.
Purchase your tickets here. After you select Adult tickets, you can return to this page to select Children tickets:
Adult Tickets:
Children Tickets:
---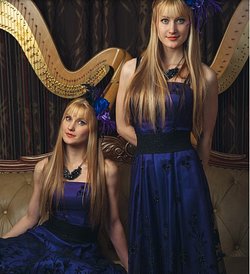 July 30, 2022 - The Harp Twins in Concert
Camille & Kennerly Kitt, AKA The Harp Twins, return to the Sanfilippo stage with a Nordic Celtic Rock performance. Known for their huge Youtube and Instagram following, comic timing, playful interaction, with original and cover songs, the Twins will Harp rock the Big House.
Doors open at 6 pm, Concert from 7 pm - 8:30 pm, and a meet and greet in the pavilion from 8:30 - 10 pm. Tickets are $35 each.
This specially priced concert is also a charity event for our local Cuba Township Food Pantry, and guests are encouraged to bring a non-perishable item for the food pantry.
Buy Your Tickets Today:
---
SAVE THE DATES:
August 13 - Tribute to Jasper Sanfilippo - Wurlitzer Concert - Special guest organists playing Jasper's favorite selections.
September 17 - Carousel of Possible Dreams Gala - Come support 5 great children charities. All proceeds go to the children charities!
More details on these events and more coming soon!
---
Virtual Valentine's Day Wurlitzer Concert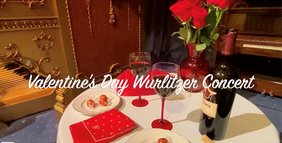 Surprise your favorite Valentine with a special evening of Love Songs from the Sanfilippo Wurlitzer Theater Organ with organists Zach Frame and Nicholas Renkosik, along with special guests, Midwest Dance Collective. This reboot virtual concert can be enjoyed from the comfort of your home on you devices or smart television, from our YouTube channel.
If you missed it last year, now's the time to enjoy these nostalgic and lovely songs. For a minimum donation of $20, we send you the private YouTube link for you to enjoy the concert at your leisure. We highly recommend a nice dinner, good wine, moving the furniture a bit to make a dance floor, and enjoying the concert music with your special one.
Upon purchase, you'll be emailed a private YouTube link for the concert, along with a second email of the receipt (from Paypal - our card processing service) for your donation. The Concert will be available to you through March 31, 2022, so you and your family may view it as many times as you like.
Please donate today:
---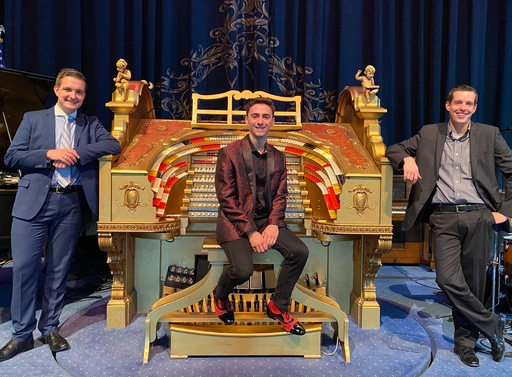 They returned for HALLOWEEN NIGHT! "Three Under 34" Concert, with Organists Nicholas Renkosik, Nathan Avakian, and Zach Frame. This was a Wurlitzer Virtual Concert benefiting the Sanfilippo Foundation.
By popular demand, we brought these three gentlemen back to perform as solo organists and as a group. We challenged them to top their sell-out, ground-breaking 2019 concert, and they've delivered.
View a video of the Concert: https://youtu.be/UKCXDCOKOU0
Please consider donating to the Sanfilippo Foundation so we can continue to help charities in need during these difficult times:
---
Watch an Organ Concert with one of our Charity Partners, St. John United Church of Christ in Palatine, IL
Watch the Concert: https://youtu.be/dnFy-cMO4hE
The Sanfilippo Foundation brings you another organ virtual concert, this time, on an historic 1885 Organ from St. John's United Church of Christ, in Palatine, Illinois. We feel seeing and hearing this organ will bring you a greater appreciation of organs and the music played on the early ones. This is an early "Tracker" organ which later graduated to the development of the theater organ, like the Sanfilippo Wurlitzer and others. Please enjoy the song selections from our Organist Nicholas Renkosik, as he demonstrates some Bach, some hymnal selections, and more. Also included in the video is a video of how this particular organ functions.
Donations accepted through Sanfilippo Foundation on behalf of St. John United Church of Christ in Palatine, Illinois (corner or Algonquin Rd and Roselle Rd). Proceeds benefit St. John's 1885 Organ Maintenance Fund and New Windows Fund. Any amount is appreciated.
Concert arranged and provided by the Sanfilippo Foundation and St. John UCC. Organist Nicholas Renkosik donated his performance, and Video and Sound production was donated by Zach Frame and C-2 Productions.
To Donate:
---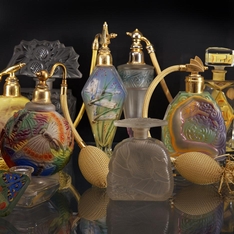 Various Dates - Guided tour of the new Perfume Passage at the Sanfilippo Estate
The Perfume Passage Foundation mission: Preserving the history, beauty, and artistry of perfume bottles, compacts, ephemera and related vanity items, the Perfume Passage Foundation seeks to educate and inspire visitors by illuminating the connection between perfume and the human experience.
We are gearing up for the holidays At the Perfume Passage Foundation. Come visit the unique window displays and travel through time and history with our intimate, docent-guided tour through the world of perfume bottles, vanity items, ephemera and much more.
For information and tour tickets for all four galleries, please visit Perfume Passage Foundation
---
Return to this web page often for an update of our events open to the public. You can also join our E-Newsletter List (below) and be among the first to receive notice of all our events, and how to obtain tickets.
---
Visiting the Sanfilippo Estate
The Sanfilippo Estate is a private residence not open to the general public except through pre-arranged charity events and pre-arranged group tours of 40 or more guests, and a limited number of corporate events. Interested groups may contact the Foundation Director by email: director@sanfilippofoundation.org for more information. We do not offer the Estate for weddings, wedding related activities, nor children's parties.
Special Events (concerts, gala fundraisers) can be arranged for Charity Organizations and Corporate Groups. Email the Sanfilippo Foundation Director: director@sanfilippofoundation.org. Please include a contact phone number.
Tour Groups: 3-Hour, Docent-Guided Tours of the Sanfilippo Collection are available for groups of 40 or more. Send an email to: info@sanfilippofoundation.org. Please include the name of your group and a contact phone number.
Individuals looking to visit the Estate are encouraged to find a group (such as your local libraries, park districts, senior centers, etc.) who can put together the required minimum for one of our 3-hour Docent-Guided Tours and then have the organization contact the Foundation Director; or you can visit one of the websites of the charities holding events at the Estate (links provided) and obtain tickets to an event listed; or you can attend a Sanfilippo Foundation event -- all are updated regularly on this website. We also encourage individuals to sign up for our E-Newsletter. On occasion, we offer individual tickets to a guided tour to our E-Newsletter subscribers. Our preference for initial contact is by email.
Join our mailing list:
Please be assured that we never sell or exchange email addresses, this is for the Sanfilippo Foundation use ONLY.